TRANSIT & TRANSPORTATION
- THE KINGSWAY -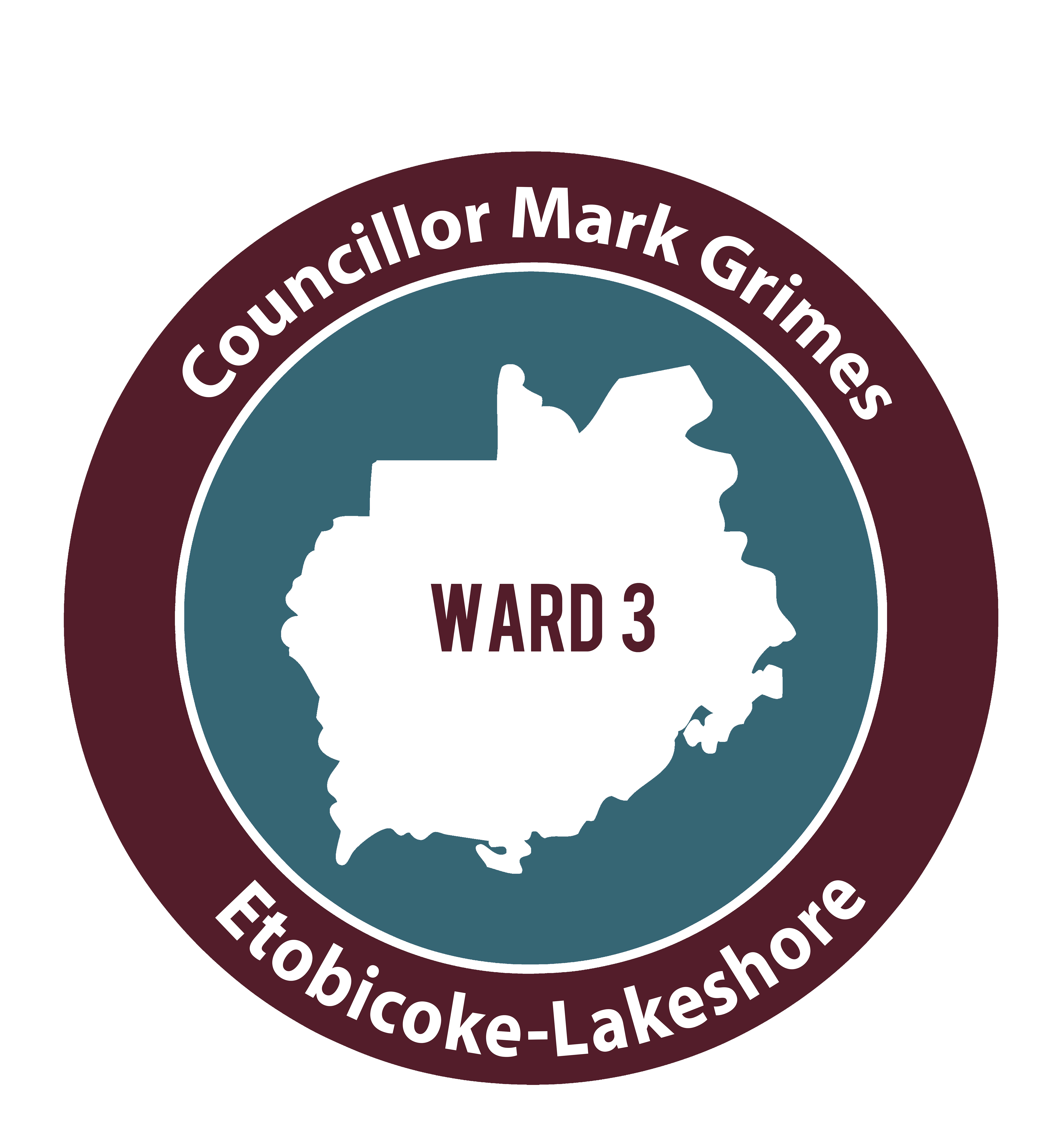 I was first elected as City Councillor for the former Ward 6 Etobicoke-Lakeshore on November 10th, 2003 on a platform that focused on revitalization. My goal was to make our community a great place to live for current and future residents. I am proud of the improvements and progress that has been made thus far, and I am excited to carry these accomplishments into the new Ward 3 Etobicoke-Lakeshore. I am confident that together we will continue to bring out the best that our community has to offer, and continue to make Etobicoke-Lakeshore the premier destination to live, work, and play in the City of Toronto.

I am proudly rooted in Etobicoke-Lakeshore. My commitment to family and community is the result of a life nurtured in the heart of the Lake Shore. My three brothers and I were raised here. Now together with my wife Anne, we are raising five children of our own in Etobicoke-Lakeshore. Recently we welcomed our first grandchild into this community, and we could not be more proud that he is also being raised in Etobicoke-Lakeshore.

Before entering politics, I was the President and Owner of a thriving logistics business in South Etobicoke with my brothers. Through this experience, I worked at the Toronto Stock Exchange as a trader and market maker at a major financial firm for 13 years.

As a life-long resident, parent, grandparent, and businessperson in Etobicoke-Lakeshore, I have a strong, first-hand understanding of the issues and needs of the community. I look forward to working with all of you over the next four years.