TRANSIT & TRANSPORTATION
- THE KINGSWAY -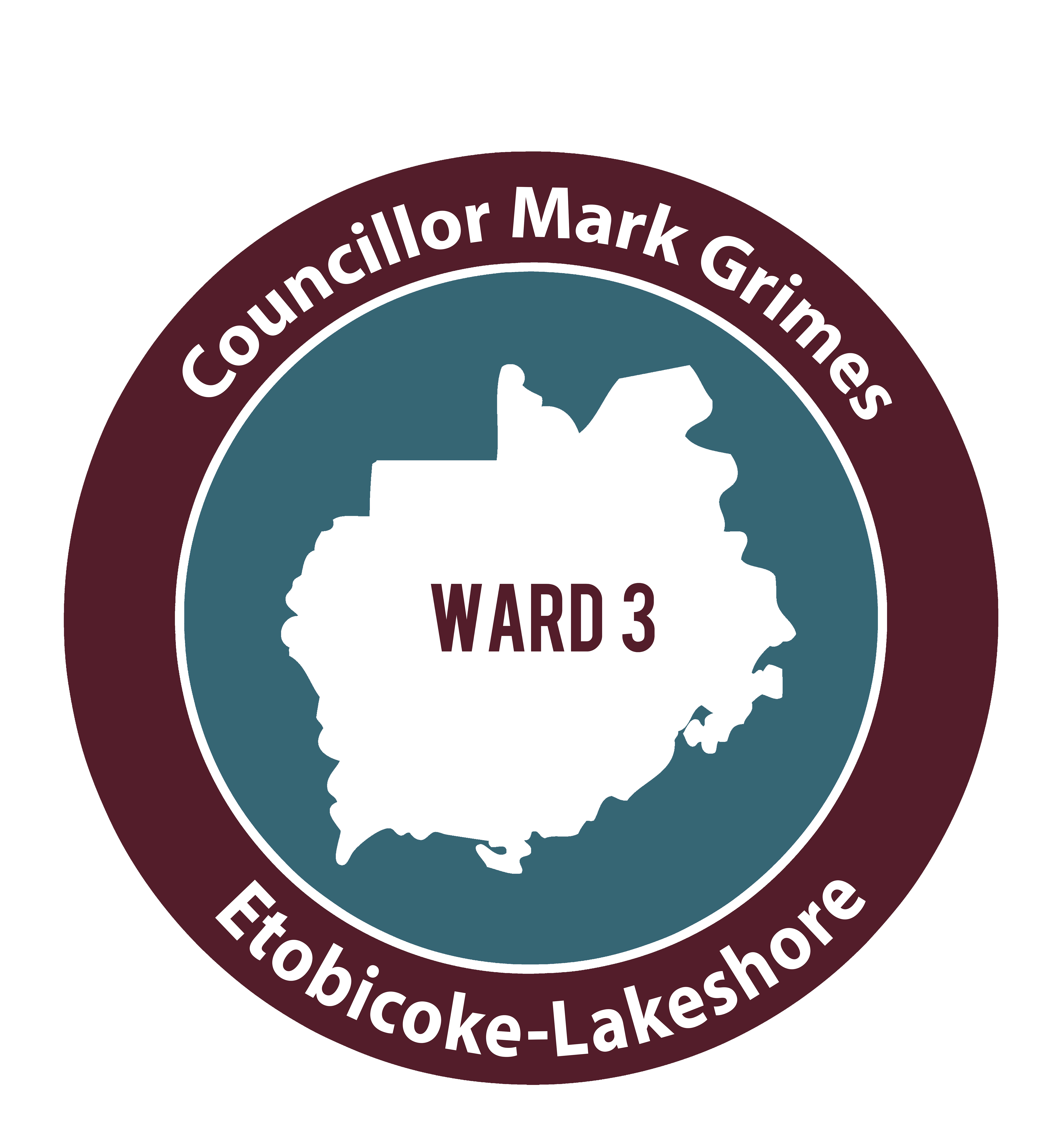 Mark Grimes has been an elected Toronto City Councillor for Etobicoke-Lakeshore since 2003, on a platform of revitalization. As a life-long resident, parent, grandparent, and businessperson in Etobicoke-Lakeshore, he has strong, first-hand understanding of the issues and needs of the Etobicoke-Lakeshore community.

He Chairs Etobicoke York Community Council and the Board of Governors of Exhibition Place, and is Vice Chair of Toronto's Economic & Community Development Committee.
Before entering politics, Mark was the President/Owner of a business in South Etobicoke where he and his brothers operate a thriving logistics business. Prior to starting his own business, Mark worked as a Professional Trader and Market Maker for a major financial firm for 13 years on the Toronto Stock Exchange Trading Floor.

As City Councillor, Mark has been involved with a number of successful capital projects, including: Ford Performance Centre, Sam Smith Skating Trail, Mimico Linear Park, BMO Field, OVO Athletic Centre, and Toronto Police College on Birmingham Street in Etobicoke. He has been recognized for his efforts and success in bringing new and improved sports and recreational facilities by being inducted into the Etobicoke Sports Hall of Fame in 2017 as a Builder.
As the City of Toronto's "Sports Councillor", he spearheaded the City's successful bid to host the FIFA 2026 World Cup through a motion to Council in 2014, and is working with key figures in Ontario's sports, events, and infrastructure industries on the FIFA World Cup 2026 Executive Steering Committee. Leading up to the 2015 Pan & Parapan Am Games, he embraced his role as City Council Champion for the games, ensuring venues and facilities were constructed on time, welcoming athletes from around the world, and helping build excitement locally. Currently, he sits on the Board and Executive of the Hockey Hall of Fame and is the Commissioner of the Ontario Junior A Lacrosse League.

Mark is a strong supporter of the Police, and works closely with officers at 22 Division and across the City. He has received two civilian citations from the Toronto Police Service. One for saving a woman from jumping off a bridge, the other for aiding officers in a crisis during a violent arrest. Following 2005's Year of the Gun, he helped create and Chaired the Toronto Argos Foundation - Stop the Violence Campaign, with the aim of eradicating gun violence in Toronto.

Mark is proud to say that he is rooted in the Etobicoke-Lakeshore community, where he lives with his wife Anne. They have five children and two grandchildren – all living in Etobicoke-Lakeshore.